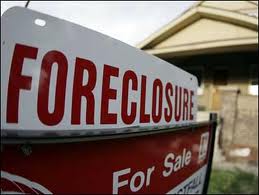 If the Notice of Trustee's Sale is more than 365 days old, it is probably invalid.
California Civil Code section 2924g, subdivision (c)(1) provides:
" (c) (1) There may be a postponement or postponements of the sale proceedings, including a postponement upon instruction by the beneficiary to the trustee that the sale proceedings be postponed, at any time prior to the completion of the sale for any period of time not to exceed a total of 365 days from the date set forth in the notice of sale.
The trustee shall postpone the sale in accordance with any of the following:
(A) Upon the order of any court of competent jurisdiction.
(B) If stayed by operation of law.
(C) By mutual agreement, whether oral or in writing, of any trustor and any beneficiary or any mortgagor and any mortgagee.
(D) At the discretion of the trustee.
(2) In the event that the sale proceedings are postponed for a period or periods totaling more than 365 days, the scheduling of any further sale proceedings shall be preceded by giving a new notice of sale in the manner prescribed in Section 2924f. New fees incurred for the new notice of sale shall not exceed the amounts specified in Sections 2924c and 2924d, and shall not exceed reasonable costs that are necessary to comply with this paragraph."
So if the sale date has been postponed for over a year, the foreclosing lender and/or Trustee will need to republish the Notice of Sale.  If you are facing issues related to foreclosure, feel free to contact The Mellor Law Firm to go over the facts in your specific situation.