Riverside Bankruptcy Lawyer
California Chapter 7 Bankruptcy Lawyer Providing Debt Relief
With over a million estimated bankruptcies filed each year, it is wise to consult with a bankruptcy lawyer about using Chapter 7 to get out of debt and not lose your hard-earned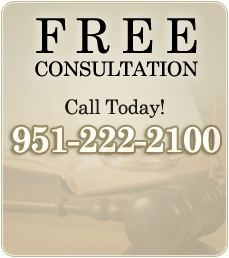 assets and property.
At The Mellor Law Firm, our Riverside bankruptcy practice provides clients in San Bernardino, Riverside, San Diego, Los Angeles and surrounding counties with big firm experience and personalized service.
Help Understanding Chapter 7
Despite misinformation that bankruptcy is no longer an option for getting out of financial trouble, personal bankruptcy under Chapter 7 is still a viable means for discharging debt.
While filing involves passing a means test to determine if you qualify, the goal of Chapter 7 is to help you:
Prevent foreclosure on a home
Discharge debt from personal loans and credit cards
Avoid deficiency debts
Relieve business debts
Stop creditor harassment
Prevent wage garnishment
Resolve possible lawsuits
Unlike a 
Chapter 13
, bankruptcy filing, filing for bankruptcy under Chapter 7 is a simple and faster way to resolve your financial difficulties by having a trustee take possession of your assets, protecting exempt assets and liquidating non-exempt ones. Our bankruptcy attorney provides guidance in finding out how to qualify and properly file all forms to resolve matters in as little as 90 to 120 days.
Get Bankruptcy Help Today
If you face a difficult financial picture, there is hope. The Mellor Law Firm offers efficient and experienced bankruptcy help. 
Contact us
, or call 
(951) 221-4744
 to discuss you situation at our Riverside law office.