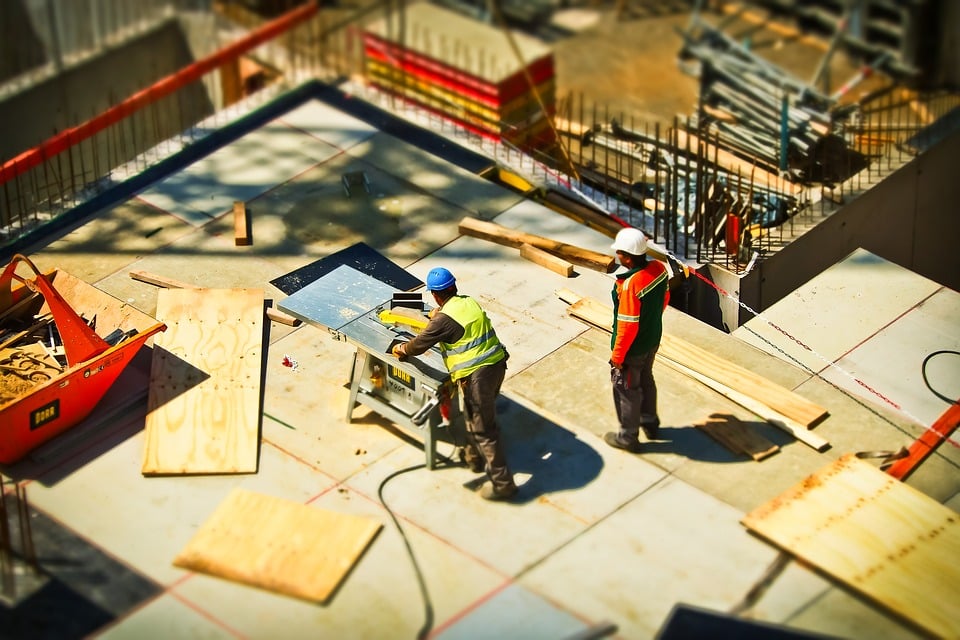 When there is a defect in the material, workmanship or design of a building, it can bring about liability issues and costly expenses. These building flaws are known as construction defects, and they can endanger people's lives if the factors causing these defects are left unaddressed. Sometimes the legal process of construction defect litigation is required to get results and address defects in the construction of a building. Construction defect litigation involves the process of taking legal action against liable parties, such as suppliers, contractors, design professionals and subcontractors, to remedy construction defects.
Whether you are building a unique building to house a home office for you and a small group of employees or your purchasing a new office building that's in the middle of construction, it's critical to consider the impacts construction defects can pose on you and your employees, such as work injuries and other safety concerns. If you are considering buying or renting a building with a construction defect, it's important to understand what construction defect litigation involves. Here's what you need to know:
Causes of Construction Defects
Planning for construction defect litigation calls for understanding the basics, including knowing the elements that play into the defect. There are several factors that can cause construction defects. Some of the most common construction defect causes include leaky pipes and structural damage. Poor quality construction material, improperly prepared foundations and poorly designed and implemented electrical wiring can also lead to construction defects that can put you and your employees in danger.
How Construction Defects Impact You
One of the main concerns surrounding construction defects is that it can lead to safety issues. For example, you and your employees can get electrocuted if a subcontractor fails to properly wire the building. Also, accidents from passersby, vehicles, scaffolds and welding accidents can occur. When these issues happen, you can be held liable. These can also be costly to remedy on your own if your insurance does not cover these mishaps.
The Implications of Negligent Design and Other Construction Defect Impacts
When your architecture or design professional leaves out an important design feature, it can cause a slew of problems, including fall injuries and accidents. Hospital buildings often face these types of issues thanks to poorly designed layouts that lead to fall injuries. Some contributing factors include slippery floors, poor placement of nurse stations in relation to patients' rooms or rooms that do not have adequate lighting, which may make it hard for patients to see where their beds are. Research shows that improving hospital design can reduce injuries and falls by as much as 75 percent. Other factors, such as toxic mold due to poor material, can also impact the safety of your work environment. So, it's important to consider all the risks involved.
Know How to Submit Complaints
Whether you own your property or rent your office building, it is critical to know when to submit complaints to your home owner's association (HOA) or landlord. If you're faced with construction defects as a buyer or renter of a building, there are some key steps to consider before taking legal action.
Create awareness. It's important to notify the design professional or contractor of the design flaw as soon as possible. This gives the design professional or contractor the chance to address the issue. It can also make a difference in safeguarding the lives of your employees or other individuals who may be entering or standing near the building. If you are building a home office on a new construction home, it's especially important to do this as it is also part of the law to notify builders before you seek legal action. Providing notice may include sending the notice via certified mail or overnight mail. You can also have a legal representative, such as your lawyer personal deliver the notice. The notice should include your name and address. If you live in an HOA community, it's important to notify them of the issue as they may have a procedure that must be followed or have other cases with the same issue from multiple homeowners.
Follow pre-litigation procedure and consider the offer. Before you can move on in the legal process, it's important to follow the pre-litigation process. Your contractor or design professional should respond to your claim within 25 days of your notice. Also, they have specific deadlines to meet in order to remedy the issue. For example, the builder must finish the first inspection within 14 days of the notice under the Right to Repair Act. You may also have deadlines to meet as well, including responding to the builder's repair offer within 30 days. It's important to follow these rules and consider the offers carefully.
Seek help. If all else fails, construction litigation may be necessary. Knowing when to seek legal action when you're faced with construction defects may seem complex, but there are some critical aspects you should and should not do when it comes to construction law. One key aspect to consider is legal help when you don't understand the implications of accepting an offer presented by your lawyer. You also should avoid accepting offers that do not fully address the safety concerns so you can reduce your risk of liability.
Final Thoughts
Pursuing legal action for a construction defect is an important step to take. Thus, it's also crucial to use an experienced and reliable team of professionals with expertise in construction defect litigation, such as The Mellor Law Firm. When you work with a reputable team, you can reduce your risk of injury and liability and find a resolution to the construction defects you may face. For prompt, professional legal assistance, please contact us here, or give us a call at (951) 221-4705 today.