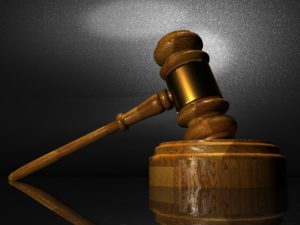 When businesses have disagreements or face excessive challenges with employees or customers that go beyond what the company can handle internally, commercial litigation often becomes a course of action that business owners must face. It's a necessary and important process to take because the point of commercial litigation is to resolve business-related disputes, such as a breach of a real estate contract or claims of false advertisement.
Since commercial litigation can happen across multiple districts and can involve complex cases involving multiple parties, navigating the process can be more challenging, Thus, it's crucial to prepare for litigation, so that you're ready for what obstacles you may face. After finding the right attorney early on in your process, there are some important steps you should take. Here are five ways to prepare for commercial litigation:
Prepare for Litigation
Preparing for litigation requires investigating the accusations presented against you and creating a defense. This may also require creating drafts for motions to dismiss the case and creating a response to the complaint. The process starts with investigations, pleadings, discovery, pre-trial, trial and then may enter a settlement and go on to an appeal. In each step of the process, there is a strategy that needs to be devised for handling the case, including what your opening and closing statements will be, document analysis and interviewing and producing and exchanging written cases for interrogation. Thus, preparing for litigation is a crucial part of commercial litigation case because it helps you create a strong, convincing case that may work in your favor. Remember that each party of a commercial litigation case has a goal of persuading the judge or jury to side with their defense. So, it's important to be prepared.
Do Keep Evidence
One of the most important steps of the litigation process includes record keeping since presenting evidence is a necessary part of commercial litigation. That means it's crucial to keep any document or record that can be used as evidence in your case, such as an email, text messages with important dates, electronic or physical paperwork or data or phone call records. This evidence should not be tampered with, either. There could be fines to pay or penalties to face if evidence that is vital to the case is destroyed or tampered with either directly or indirectly.
Don't Share Emails or Written Information
In the court of law, anything can be used as evidence against you. That's why it's important that you don't share any information that can add extra evidence to your case, whether it's shared digitally, especially via email. Written documents are recognized as evidence by the courts. That means that an email that you send to the opposing party in attempts to settle out of court can be used against you later on during the litigation process.
Preserve Any Evidence
During the discovery phase of commercial litigation, you're typically required to release case-related documents to the opposing parties, including email. It's important to preserve any documents or information that can pertain to your case and not destroy it, or you could face some serious issues. Even if you destroy documents or email without the intention to hide its contents or allow for someone else to get rid of important documented information that can relate to your case, it can be viewed with an adverse inference, which can damage your case.
Keep It Professional
When you're communicating with the opposing party, you want to keep professional. It's important to keep your conversations civilized and dialogue professional because unprofessionalism can hurt your case. Uncivilized dialogue can easily be taken out of context, too. You don't want inappropriate language or rude comments to come back to haunt you later on during your commercial litigation trial. So, make sure you keep your communications with the opposing party brief and professional.
Develop a Trusting Relationship With a Qualified Lawyer
Handling a commercial litigation case isn't one you want to—or should—do on your own. The process can be complex and lengthy thanks to the required documentation for ensuring the case moves along. That's why it's important to develop a strong, trusting relationship with a qualified lawyer. When you use a qualified commercial litigation attorney, you can count on their knowledge and skills to help you navigate the process of litigation.
An expert commercial litigator will provide ample support and work diligently to help you achieve a better outcome of your case. Thus, it's important to consult and develop a trusting relationship with an expert law firm who can provide you with an experienced business attorney commercial litigation expertise, such as The Mellor Law Firm. As a top choice professional law firm in Southern California, The Mellor Law Firm offers access to a business attorney who has years of experience in the field of commercial litigation. Whenever you hire a lawyer, you want to be able to choose a lawyer whose advice you can trust and not let someone else make that choice for you.
Final Thoughts
When you're involved in a commercial litigation case, it's challenging to focus on improving your bottom line. But with the help of a qualified lawyer, you can get back on track and get back to business. A qualified lawyer will help you navigate the process of litigation so you can save valuable time in the long run. By taking the steps to prepare for commercial litigation, you'll be better prepared for your case and increase your chances of improving the overall results.