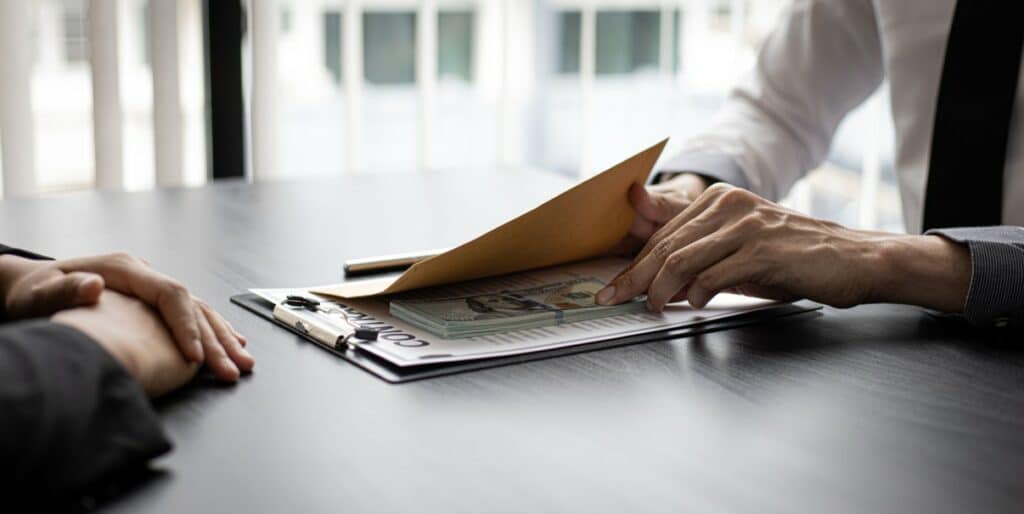 Whether you decide to invest in a commercial or residential property, and whether the property is for personal use or you intend to be the landlord, you need to take the necessary precautions to safeguard yourself from becoming a victim of fraud.
Accurate property information is essential for avoiding real estate fraud. Here are the most common types of real estate fraud and how a real estate attorney in Riverside, CA, can help.
What is Real Estate Fraud?
Real estate fraud occurs when individuals or agencies provide false information for fraudulent real estate transactions (obtaining money). For example, a seller provides false information regarding the square feet and amenities of the home they are selling, resulting in a negative impact for the buyer.
What Are the Common Types of Real Estate Fraud?
Value Fraud
Value fraud occurs when a seller provides a buyer with false information about the real estate property's actual value. This type of fraud can happen when sellers omit valuable information regarding their features and other property information.
Mortgage Fraud
Mortgage fraud becomes an issue when material information or crucial data relating to property results in one or multiple fraudulent transactions because of misrepresented material information.
Title Fraud
Title fraud happens when the ownership of a property falsely changes or is occupied using fraudulent methods. For example, an individual may attempt to sell a property that does not belong to them. In this situation, an individual will pretend to be the rightful owner of the property.
Foreclosure Fraud
Foreclosure fraud occurs when a property is wrongly foreclosed on, resulting in the homeowner moving out and giving up their home.
Syndicator Fraud
Syndicator fraud can be tricky. A syndicator is an individual or entity that organizes investor groups to contribute money into massive funds.
While such a practice is not fraud, this situation becomes fraudulent when a syndicator collects investment money and money for suspicious fees under false pretenses without a legitimate investment opportunity.
How Can You Prevent Real Estate Fraud?
Real estate fraud can take multiple forms. There are many steps that you can take to help prevent you from becoming a victim of real estate fraud.
Avoid Rushing
Rushing to finalize real estate transactions can be a guaranteed route to real estate fraud, whether you're selling or buying a property. Take the time to verify property information before jumping into a deal.
Conduct a Thorough Investigation
Do your homework. Make sure you research all real estate agents and brokers that are part of the buying or selling process. It's a great idea to know who you're working with.
Get an Appraisal
Getting an appraisal on the property you plan to buy or sell gives you a fair and reliable property value through marketing pricing.
Understand What You're Buying
Viewing pictures of a property online does not do as much justice as viewing the property in person. Specific photos of a property can be omitted on purpose to make a property more appealing.
Walk around the property and look for damages and other instances that could cause a financial setback.
When Is the Best Time for Hiring a Real Estate Attorney in Riverside, CA?
Real estate fraud is a serious offense, and you can endure huge losses because of it. Like any other type of fraud, real estate fraud is unfortunate, and even the most careful buyers can become targets.
When something doesn't seem right, contact a real estate attorney in Riverside, CA, for help. Real estate lawyers have the experience and the knowledge required to stop fraud before they can begin.
How Can Mellor Law Help?
The attorneys here at The Mellor Law Firm are your Riverside, CA real estate attorneys. We specialize in real estate law, foreclosures, construction law, chapter 7 and 13 bankruptcy, business law, and many more.
Our dedicated attorneys have over 37 years of combined experience in a variety of areas within the legal sector.