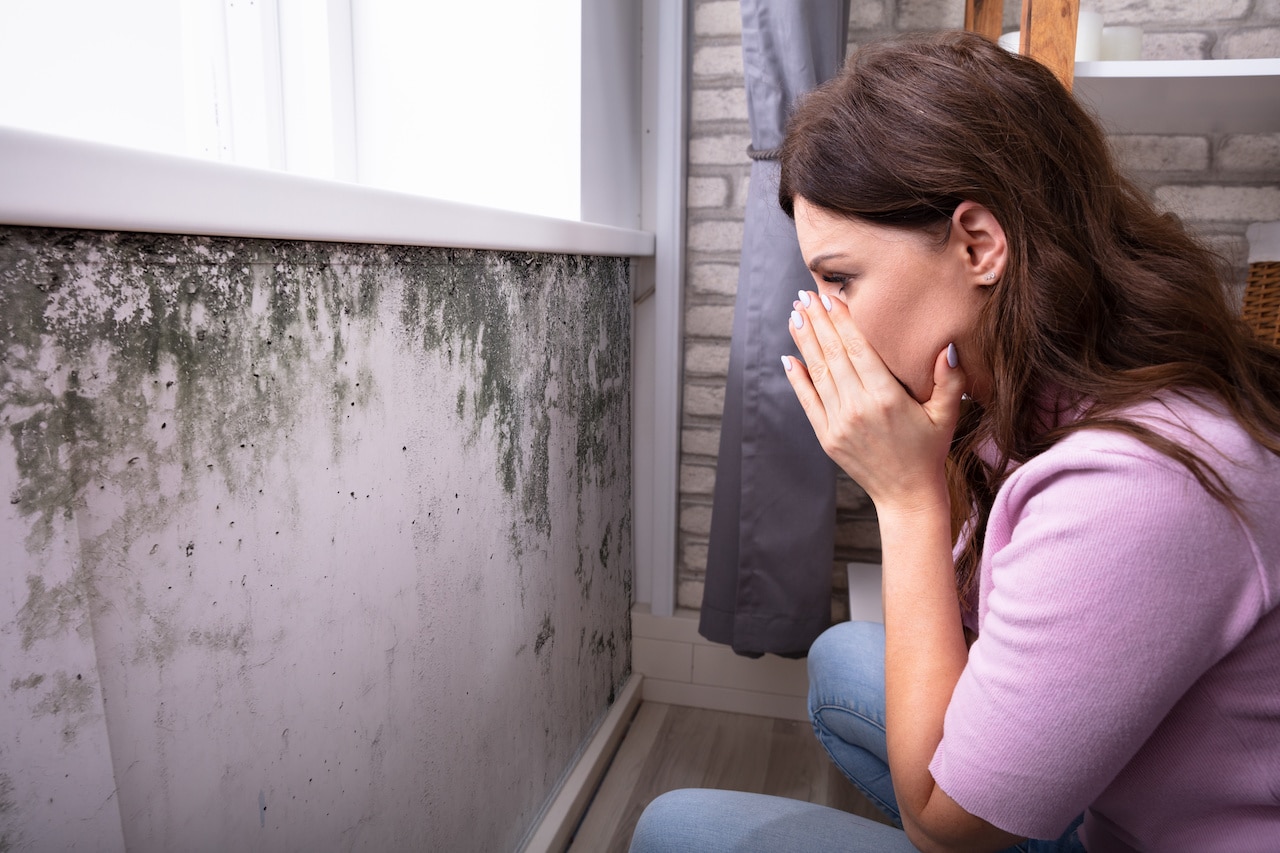 If it's your first time buying a house, you might not know all the things you should look out for when house hunting. Even if you have bought a house before, you still certainly don't want to discover any unwelcome surprises after you've bought your new home.
Undisclosed structural damage, mold, or foundational flaws could result in lots of inconvenience, heartache, and repair costs for you. So to avoid all that trouble, it's easiest to check for hidden problems beginning from the start.
Here are some tips to help you ensure that you discover any flaws your house may be hiding before you buy it.
Be Thorough
When you're shown the house, it is in your best interest to ask as many questions as possible and necessary. There's no need to feel like you're being intrusive or nosy—this is an important investment that will affect your life for years to come, so you have every right to be thorough in your investigation. Take your time in going over every room of the house, and if you feel rushed because of any kind of time constraint, don't hesitate to schedule another time to come back and look again.
Ask about the house's history, previous homeowners, neighbors, and any problems the house may have had in the past. It may be a good idea to create a list of questions beforehand so you don't forget any when you're with the realtor in person.
Check for Damage
Some damage may be obvious. However, there are other signs of potential problems you could miss if you don't know what to look for. Here are just a few forms of damage to beware of and warning signs to watch out for:
Water Marks and Mold:

If walls are discolored or soggy, those are obvious warning signs of water damage. But another, less-obvious warning sign could be a coat of fresh paint. The seller may just have freshened up the house for the sale, but if you see only one wall or section of wall that has been painted, or newly-painted walls combined with a strange smell or sagging walls or ceilings, that could be an indicator of mold or mildew. You should have an inspector search those areas carefully.

Foundation Damage:

Inadequate water draining systems can cause foundation failure. Cracks wider than one-third inch or bulges are indications that the foundation may be seriously damaged.

Faulty Electrical Systems:

If you're not an electrician, you can still test the light switches to see if lights flicker and check the outlets to see if they function. This is especially important to check for in older homes, where wiring systems may be wearing down with age. You should make sure your inspector can adequately check the wiring.
Property Inspection
Never skip a home inspection by a certified home inspector, even if you don't see any issues in your own visits. Remember, you are not an expert, and not all issues are obvious. A home inspection is usually a required part of the home buying process. But if the seller is incentivizing you to bypass the inspection process, that's a major red flag that there are problems they're trying to hide.
Scope Out the Neighborhood
Visit the property at different times of the day and week. It may have been a peaceful afternoon during your initial evening, but the atmosphere could change completely during rush hour or on a busy weekend.
When you do make an unscheduled visit, talk to the neighbors and get a feel for the neighborhood. If there is a Homeowners Association, get to know what their fees are and what their policies are like. Googling the address can also clue you in to any major newsworthy events, good or bad, that have happened on the property.
Some basic background investigation can go a long way in letting you not only know if there have been any problems with the house itself, but get to know the character of the neighborhood. Since a bad neighborhood can affect your house's resale value, it's an important factor to take into consideration. If it looks like the whole street is trying to sell their houses at the same time, that could be a warning sign: there's probably a reason people are trying to leave.
Know Your Legal Rights
Disclosure laws vary by state, so where you live determines what the homeowner or realtor is required to disclose to buyers before an agreement is made. Some states require the seller to give you a disclosure document listing the home's structural integrity and recent history, while others rely entirely on caveat emptor ("buyer beware"), which gives the buyer the sole responsibility of making sure the property is sound before signing off.
Invest some time into getting to know your state's disclosure laws. If a previously undisclosed problem surfaces after the sale of the house is final, it will be essential to know what the seller was legally obligated to disclose.
If major problems are found before the completion of the sale, the buyer can refuse to complete the sale or demand a discount on the price. If the problem is found after completion, the buyer may be able to rescind the contract or sue for damages due to breach of contract.
An experienced real estate lawyer can help you if the seller was dishonest in their disclosure or broke state laws when selling you property. The Mellor Law Firm can evaluate your case and assist you in recovering financial losses that have occurred due to undisclosed issues in a house.