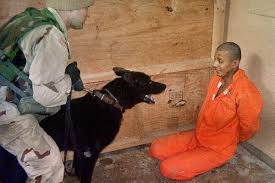 Last year, we reported the following:  "Whistleblowers Beware. . . Disclosures Made In The Course Of Official Duties Outside Protection Of First Amendment."  A detective reported that another officer engaged in abusive interrogation tactics.  He was told to stop sniveling and was thereafter placed on administrative leave.  He filed a civil rights action under 42 U.S.C. § 1983.  The trial court granted summary judgment and the Ninth Circuit affirmed.  Dahlia v. Rodriguez  (Ninth Cir.; August 7, 2012) 689 F.3d 1094; (Vacated by, Rehearing, en banc, granted by Dahlia v. Rodriguez (Ninth Cir.; December 11, 2012) 704 F.3d 1043.
An en banc Ninth Circuit reconsidered the matter.  The facts are that following an armed robbery at a bakery, plaintiff, a detective in the Burbank Police Department, was assigned to assist in the investigation. He observed a police lieutenant "grab a suspect by the throat with his left hand, retrieve his handgun from its holster with his right hand, and place the barrel of the gun under the suspect's eye, saying 'How does it feel to have a gun in your face Mother ******?'" Later that evening, plaintiff heard "yelling and the sound of someone being hit and slapped from inside a room" where another defendant, a sergeant, was interviewing another suspect. Plaintiff reported what he observed and heard to the lieutenant he was assisting. The lieutenant told plaintiff to "stop his sniveling." At one point, the chief of police appeared at a briefing and upon learning not all of the robbery suspects were in custody stated: "Well then beat another one until they are all in custody." Twice more, plaintiff met with his lieutenant and told him the beatings and abusive interrogation tactics had to stop. Several months later, there was an internal affairs investigation and plaintiff was warned to keep quiet. After plaintiff was interviewed three times by internal affairs investigators, plaintiff was subjected to repeated threats and intimidation. The next month, investigators from the Los Angeles Sheriff's Department interviewed plaintiff about the bakery investigation, and plaintiff answered questions truthfully about the abusive interrogation tactics. Four days later, plaintiff was placed on administrative leave pending discipline.
The en banc court overruled the holding in Huppert v. City of Pittsburg (2009) 574 F.3d 696, the holding upon which the trial judge relied in granting the motion for summary judgment, and then reversed. The court stated: "Huppert erred in concluding that California broadly defines police officers' duties as a matter of law for the purpose of First Amendment retaliation analysis."  Dahlia v. City of Burbank (Ninth Cir.; August 21, 2013) (Case No. 10-55978).