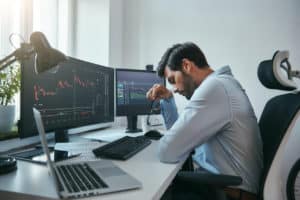 While the physical effects of COVID-19 have been devastating to those who have fallen ill to the virus, businesses and individuals are also suffering from the effects of social distancing and quarantine measures.
Although these restrictions have only been in place for a few months, many businesses have struggled to make ends meet due to the economic disruptions, and it's likely that the recovery process will continue for months or even years to come.
If you've been left in a situation where your business lacks customers and resources, there are actions you can take to save your assets and lessen the damages caused by the pandemic.
Debt Consolidation
For those who have found themselves unable to pay back debts due to the current crisis, debt consolidation may be a good place to start. Debt consolidation usually involves taking out a new line of credit in the form of a loan that can help resolve any existing debts that you currently have while giving you more time to pay off the new loan. Most businesses will choose this option when it comes to handling debt because of the high interest rates on their outstanding loans.
Businesses may also choose this method because they want to try and reduce their overall payment amount or the number of companies they owe money to. However, it's important to note the extra costs and risks to consider when consolidating debts.
While debt consolidation may help you lower interest rates, you're likely going to pay more in monthly repayments. Additionally, missing a payment could hinder your chances of securing credit in the future.
Debt Settlement
Debt settlement is a service that is usually offered via third-party companies. These businesses help to reduce your debt by negotiating lump-sum settlements with creditors.
While debt settlements can lower the overall amount you owe, you could end up damaging your credit and fall even deeper into debt. When it comes to debt settlements, it's important to do thorough research and avoid scams.
Loan Modification
A loan modification changes the terms of your existing loans, which can help you save assets such as business property. Loan modifications can both reduce the interest rate of your loan and extend the length of the loan, giving you flexibility on repayment options. This can be a good way to mitigate the pressure of debt when you are unable to repay the original loan.
Filing For Bankruptcy
If you or your business is unable to consolidate, settle, or modify your loans and debts and they are too high to otherwise hope to pay off, then it may be time to consider filing for bankruptcy. There are several different types of bankruptcy, and it's important for you to understand the legal processes involved in each.
Chapter 11:
A chapter seven bankruptcy is the most common route for businesses because it allows them to reorganize business affairs, debts, and assets. This option can also help restructure the debt you owe so that you can pay it back without impacting your business.
Chapter 7:
Chapter seven bankruptcy, which is available for individuals, liquidates all your available assets in order to pay off outstanding debt. This route does not allow you to retain property, so it may not be a good option if there are assets you want to keep.
Chapter 13:
This option lays out a plan for an individual to repay all or part of your debt. Individuals who wish to keep their assets usually choose this solution because you get to keep your assets while making installments to the creditors over the course of three to five years.
Home or Property Debt
No one wants to lose their home or property, but there are details that are worth considering when it comes to paying back debt with your assets.
Short Sale 
A short sale, for example, can allow you to sell your home for less than the amount of the original loan that you took out. Many lenders will likely agree to a short sale because if you're struggling financially, it can be a way for them to recover most of the money. Make sure to consult your bank or lender when considering this option.
Lien
A lien is a legal claim that you can take against a property that helps to settle your debt by cancelling a second mortgage.
Although you may feel considerable stress and anxiety in regard to debt, it's important for you to act quickly in order to reduce the overall impact on your credit, business, and family. If you're considering one of the above options due to financial distress, an experienced loan modification attorney or bankruptcy attorney can help you make the best financial choice for your situation and needs.