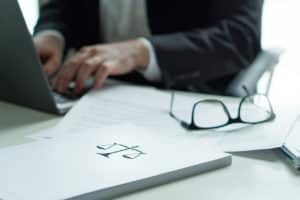 Real estate attorneys will always be in demand. As a career, becoming a real estate attorney can make for an interesting and fast-paced career and is a fantastic field of law to work in. As a career that pays well, with plenty of room for growth, it's no wonder more and more people are exploring the idea of a career in real estate.
Wondering if becoming a real estate attorney is right for you? Check out the following guide on how to become a real estate attorney in California:
What Does a Real Estate Lawyer Do?
Real estate lawyers help clients with title issues and environmental and insurance issues. They review and prepare appraisals, inspections, leases, and purchase agreements. They draft documents such as financial and rental agreements, leases, and deeds for higher priced purchases or conveyance transactions.
Real Estate Litigation Lawyers also represent their clients in court. They participate in trials and hearings, file appeals, and draft documents and legal pleadings. Attorneys also bargain and negotiate on behalf of clients and help them to reach settlement agreements.
A real estate lawyer typically works out the estimated value of a property in anticipation of a sale, mortgage, renovations, and more. They have various duties which include verifying records and descriptions of properties, inspections, photographing properties, making comparisons with nearby properties, and writing reports that estimate the value of the property. It's an important role in real estate, ensuring the most accurate information is provided when it comes to the value of a property.
Real estate attorneys fall into two categories: Litigators, who typically represent a client in court and at the trial of a matter, while Transactional Attorneys are responsible for preparing the contracts and agreements for matters relating to real estate ownership.
Area of Expertise and Responsibilities
Real estate lawyers help clients with legal issues related to residential and commercial real estate, tenants and neighbors, commercial leasing, construction and private property ownership. Lawyers assist with transfer of real estate property, including purchase and sale. They help clients deal with the legal aspect of rental property and defend the rights of owners, landlords, renters, and tenants. Real estate lawyers specialize in land use, zoning, property development, and foreclosure.
Legal Advice
Lawyers offer legal advice on property management, zoning violations, restrictions and covenants on real estate, property taxes, and value estimates. They specialize in real estate disputes and deed problems and help resolve disputes over encroachment, trespass, injuries, and boundaries. Lawyers help clients to make estate transactions and deal with different problems. These include tenants in residence, proof of title, immovable structures, and illegal additions or units. Immovable structures include minerals, bushes, trees, and buildings. Lawyers also deal with construction of structures on land and the problems that arrive during and after construction.
Lawyers review and prepare real estate documents, file liens, and draft deeds. They ensure that no liens, easements, and covenants are registered against the real estate property. Attorneys create and register documents on behalf of clients, check for adjustments, modify the terms of contracts and agreements, and negotiate the terms of sales and purchase agreements. To this, they work with investors, brokers, developers, and other attorneys.
Education
All lawyers must undergo higher education in order to qualify as an attorney. Completing a bachelor's degree is the first step, and many people will choose an economics or business degree to support their future legal careers.
You will then need to complete the Law School Admissions Test (LSAT), to be admitted to a law school, where you will earn a Juris Doctor (JD) degree. Law school typically takes 3–4 years and will require a lot of studying and hard work during this time.
After completing your law degree, you'll then need to pass the Bar exam before you are able to practice law. This will then be followed up by earning certain certifications related to the type of law you wish to specialize in.
With your education complete, you'll then need to obtain certain licenses to enable you to practice as a real estate attorney. For those working on federal appraisal transactions, you'll need a federal license, which is granted by the state of California. You can get further information on appraisal licensing from the Appraisal Foundation.
Meanwhile, to become a property appraiser, there are different levels of credentials needed to practice, as well as different ways of achieving them, which are:
Licensed Trainee Real Property Appraiser: This requires you to complete at least 75 hours of education before you can apply to become a trainee.
Licensed Residential Real Property Appraiser: This will allow you to appraise 1–4 unit, non-complex residences that are worth less than $1 million, or complex residences that are worth under $250,000. This requires at least 180 hours of education and 2,000 hours of training in the field.
Certified Residential Real Property Appraiser: This is a requirement to be able to appraise residential properties worth more than $250,000. You will need to complete over 200 hours of education, as well as 2,500 hours of relevant work experience over a 2-year period.
Certified General Real Property Appraiser: To be able to appraise real estate of any size and value, you'll need to complete at least 300 hours of education and 3,500 hours of work experience over a two-and-half-year period.
In addition to the education and work experience requirements, all candidates (except for trainees) must complete 15 hours of education on the Uniform Standards of Professional Appraisal Practice and pass an exam.
To become an assessor, you will need to obtain certification, which typically encompasses additional education and work experience.
Other Useful Skills for Becoming a Real Estate Attorney
In addition to a legal education, certification, and on-the-job experience, there are other skills that are beneficial to a real estate attorney:
Analytical skills are a must to be able to process complex information to be able to provide an accurate valuation.
Customer service skills are also essential, as you will be dealing with a variety of clients.
Math skills are important for calculating area as well as making accurate calculations, preventing valuation mistakes.
Time management and organizational skills will allow you to meet deadlines and complete all of the required processes to value a property.
While there are a lot of steps to take to become a California real estate attorney, all of the hard work can lead to a satisfying and rewarding career.
Need help from an experienced real-estate attorney? Contact Mellor Law Firm today.