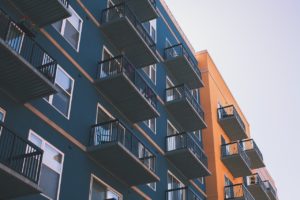 COVID-19 has had a huge impact around the world, affecting and disrupting a wide range of industries. The real estate sector is no exception.
The pandemic has resulted in uncertainty for buyers, sellers, landlords, tenants, contractors, and more. This article will list some of the ways the real estate industry is being disrupted and real estate law comes into play during the current pandemic.
Force Majeure and MAC Clauses 
The disruption of supply chains, economic uncertainty, and other factors financially affecting businesses and individuals have led some to reexamine contracts looking for leeway.
Force Majeure is a type of provision that removes liability for one or more parties in the case of unavoidable catastrophes, or "acts of God." This type of clause has been used in events such as strikes, wars, and natural disasters to suspend completion of services until after the course of the event. It usually does not fully release parties from responsibility, but instead suspends contractual deadlines until the extreme circumstances have passed, meaning it's mostly used in deadline-reliant contracts.
Construction is one industry that may be able to call on this clause during COVID-19, depending on the specific contract, wording, and circumstances of the company and area.
Another real estate law term that could apply to the current situation is a MAC clause, which stands for material adverse change. This is a catch-all concept that is designed to give buyers the right to walk away from a deal if extreme circumstances arise between its signing and closing. In real estate, this most often applies to loan terms and extensions, giving lenders freedom from obligation to close or extend a loan under these conditions.
Like a Force Majeure clause, whether a MAC clause can be invoked due to COVID-19 depends on whether epidemics are specifically included in the clause, or whether there is other wording broad enough to include them, and on individual circumstances.
Tenants' Rights and Communication
Tenants have the legal right to clean, safe living conditions.
While it could be unlikely that a landlord is going to be obligated to comply contractually with demands for enhanced sanitization of properties due to COVID-19, landlords may decide to proactively introduce enhanced cleaning measures. They may also choose to notify tenants should there be actual or potential exposure in a building.
However, landlords and building managers have to be careful when disclosing confirmed coronavirus cases. They can disclose that there is a confirmed case in the building, but under the Americans with Disabilities Act, they cannot legally disclose the infected tenant's identity.
Fluctuating Eviction Regulations
There have been several (sometimes confusing and overlapping) federal and state regulations rolled out affecting evictions.
In general, courts have been barred from enforcing evictions for the time being. In California, the moratorium applies to any tenant who can show that they have experienced a monetary loss because of the pandemic.
Tenants who have been thus affected need to declare in writing that they are not going to be able to pay their rent because of COVID-19 within a week of the rent being due. These regulations and allowances do not excuse tenants from paying rent in full, but they will have 120 days after the end of the moratorium in order to pay the unpaid rent back. 
Statewide regulations have also indicated that landlords will not be able to terminate a resident's lease on the grounds that tenants are not able to pay their rent for the period from April1, 2020 to June 30, 2020 due to the COVID-19 pandemic.
With regulations that are quickly changing and evolving to meet new needs and circumstances, it's important to stay on top of legalities that could potentially affect you as a buyer, seller, tenant, or landlord.
Although the legal situation surrounding COVID-19 is still unfolding, there are undoubtedly many ways that it affects real estate law. Should a legal issue arise due to present circumstances, an experienced real estate lawyer can advise you on your situation and rights.