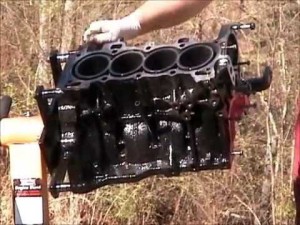 Two plaintiffs in coordinated actions each worked as a mechanic for several decades at various facilities, and each degreased automotive parts with a process involving a solvent in a drum and the regular addition of mineral spirits to the drum when the grease built up. Defendant is the distributor of the mineral spirits, and plaintiffs allege the mineral spirits contain benzene, a known carcinogen. Each of the plaintiffs was diagnosed with acute myelogenous leukemia allegedly caused by exposure to the solvent. Defendant brought a motion for summary judgment based on the raw material or component parts doctrine which shields a supplier from liability "caused by the furnished product into which the component has been incorporated unless the component itself was defective and caused harm," citing
O'Neil v. Crane Co.
 (2012) 53 Cal.4th 335 [135 Cal.Rptr.3d 288, 266 P.3d 987]. The trial court granted the motion, and the Court of Appeal reversed because defendant did not make a showing its product is not inherently dangerous. (
Brady v. Calsol, Inc.
 (Cal. App. Second Dist., Div. 8; October 31, 2015) 241 Cal.App.4th 1212 [194 Cal.Rptr.3d 243].)